Eating fast food meals shouldn't always send you on a guilt trip. If you want to stay within the 500‑calorie range for whatever it is that you are eating, there are certain fast food meals that you can enjoy!
Jack in the Box
Jack in the Box happens to be a crowd favorite and they offer a great range of fast food items that can really give you those sudden cravings.
Next time you get that sudden craving for Jack in the Box treats, here are your best bets from their menu that will give you under 500 calories for every meal:
Salads – All of the Jack in the Box calories from salads are less than 500, and only $5.49! Would you believe that? Salads are known to have low-calorie items, but their lowest-calorie salad is the Side Salad, made up of an iceberg, romaine blend, matchstick carrots, shredded cheddar cheese, grape tomatoes, and cucumber, with low-fat balsamic vinaigrette, has a total of 48 calories at $1.69.  The Grilled Chicken Salad has 430 calories, while the Southwest Chicken Salad and Chicken Club Salad both tie, having 348 calories each.
Hamburger – The basic burgers namely the Hamburger, Hamburger with Cheese, and Hamburger Deluxe have 310, 350, and 370 calories respectively. Good enough for the 118-gram to 169‑gram serving portion range.
Junior Bacon Cheeseburger – Whenever bacon is involved, you might immediately think to stay away from it but this Jack in the Box menu item only has 430 calories for 131 grams!
Bacon Chicken Sandwich – At 152 grams, this is a more filling option compared to the Junior Bacon Cheeseburger and it has only 440 calories because of the healthier overall filling ingredient used.
Chicken Breast Strips – Four strips of Chicken Breast come up with a flat 500-calorie meal.
Chicken Fajita Pita – The famous 300-calorie menu item weighs in at 218 grams—a truly filling and healthy choice made up of pita bread, veggies, chicken fajita patty, onions, tomato, shredded cheddar cheese, and salsa.
Beef Monster Taco – Despite the term "monster," this monster only has 240 calories for its 112‑gram serving portion.
Egg Rolls – Three egg rolls will give you around 400 calories while just one will give you about 130.
Natural Cut Fries – Both small and medium Natural Cut fries are under the 500-calorie mark with only 270 and 360 calories each while the large serving goes a little over 500 at 530 calories.
Regular Beef Taco – Despite having a beefy filling, the regular Beef Taco has only 160 calories. Not bad at all for 76 grams!
Double Fudge Cake – At 85 grams, this luscious dessert will give you only 310 calories while satisfying that sweet tooth craving you may be having.
Drinks – Calories from drinks range from 0 to 180 calories only—the lowest being Diet Coke and the highest being Barq's Root Beer. A cup of coffee or iced tea will only give you 5 calories!
Bacon, Egg, and Cheese Biscuit – There goes bacon again—this time with a cheese partner to boot! At 149 grams, the Jack in the Box Bacon, Egg, and Cheese Biscuit has only 430 calories.
Blueberry French Toast Sticks – Blueberries are great sources of antioxidants and they make breakfast meals healthier and fruitier. Jack in the Box offers the same healthy goodness with their Blueberry French Toast Sticks. Despite the fancy-sounding name, you can enjoy 4 sticks of blueberry goodness with just a total of 450 calories!
Breakfast Jack – A regular bun with American cheese, sliced grilled egg, ham, and some shortening that's butter-flavored, the Breakfast Jack has only 290 calories at 125 grams.
Chicken Biscuit – Another biscuit worth ordering, this 154-gram menu item will give you only 450 calories.
Meaty Breakfast Burrito – "Meaty" and "burrito" in one menu item can make you think of passing off on it since it sounded fully loaded with calories, but at 183 grams, this menu item from Jack in the Box has only 480 calories.
Sausage Biscuit – This 131-gram sized biscuit has about 440 calories per serving.
Sausage Breakfast Jack – At a bit heavier weight of 154 grams, you only add 10 more calories to this item compared to the Sausage Biscuit while having upgrades of grilled egg and American cheese!
Sourdough Breakfast Sandwich – This menu item will give you only 420 Jack in the Box calories at a weight of 156 grams.
Spicy Chicken Biscuit – Enjoy spicy offers? This Spicy Chicken Biscuit can satisfy that need for a hot and spicy meal with only 460 calories.
Supreme Croissant – Although it has the word "supreme" in it, this croissant remains a little under the 500-calorie mark by having only 450 calories for 151 grams.
Cheesecake – Enter the desserts! A slice of cheesecake from Jack in the Box weighs about 103 grams has only 310 calories!
Kids Meals – All  of the entries on their Kids Meals menu has a calorie range of only 100-250 with the highest being the Hamburger with Cheese.
Sauces and Dressings – Their Ranch dressing has a whopping 390 calories for just 71 grams, but the rest are comparatively lower at just a range of 0-270 calories.
For individuals who are conscious about calories, you can refer to this document to see the calorie counts for all of the Jack in the Box menu items and compute how much calories your complete order will have.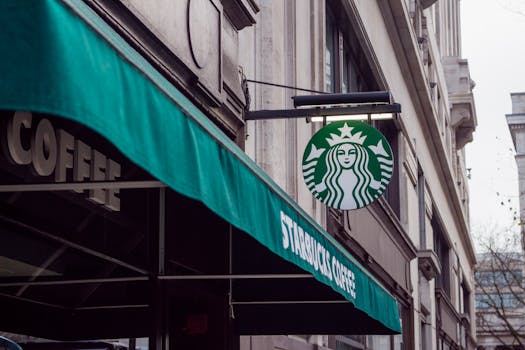 Having such references to help you manage your consumption better can make keeping check of your health a much easier thing to do, so bear in mind what you order and stay within the 500-calorie limit range next time you eat out at Jack in the Box!